It's been so long since I've done a sales post! Some of this stuff you've already seen, but I've lowered prices and added a bunch of new items.


Rules
Prices include shipping to the US.
Prices are negotiable, but only by a few bucks!
Combined shipping: Subtract $1 from total for every additional item!
Paypal, concealed cash (your own risk), money order


Dresses and Skirts
H&M Brown Babydoll Dress - $12 - S

Lightweight H&M brown tent dress, purchased a few years ago, worn a few times. Labeled a US4 but would fit an XS. Picture of me wearing it here!


GAP White Layered Cotton Skirt - $12 - 0

Sits on hips, but can be pinned to sit on waist (how I usually wear it).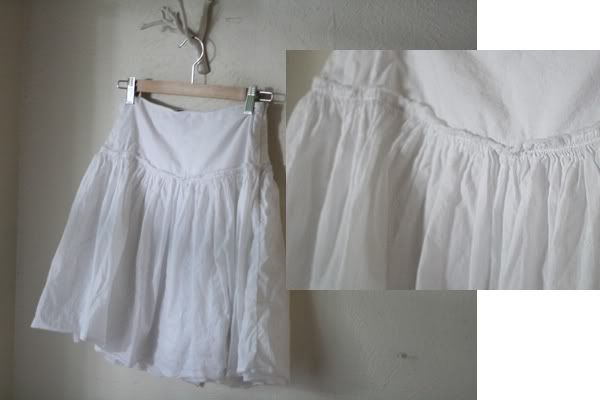 Tops
BCBG Max Azria purple silk handkerchief top - $17 - XS

This is a beautiful, royal purple silk tank top with chiffon trimming along the bottom. I hate to part with it but I absolutely never wear it anymore. The reason why I'm selling it for so cheap is because it has some stains in the bottom corner of the front, which my dry-cleaners were not able to remove.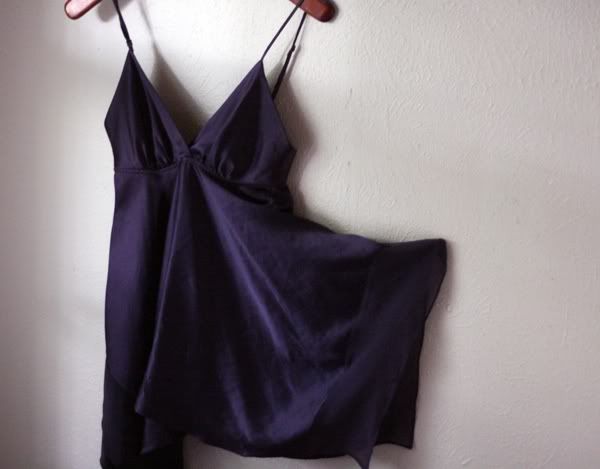 BCBG Max Azria blue silk vintage pintucked blouse - $25 - XS

100% silk blouse, very good condition. I used to wear it all the time but now I never get any use out of it. Pintucked details in the top, silk-covered buttons down the front. Has a sash that ties around the back. Here's an extremely old photo of me wearing it. Details of the front

Anthropologie pale pink ballet tunic - $15 - XS

Cotton v-neck tunic with puffy sleeves. Very old picture of me wearing it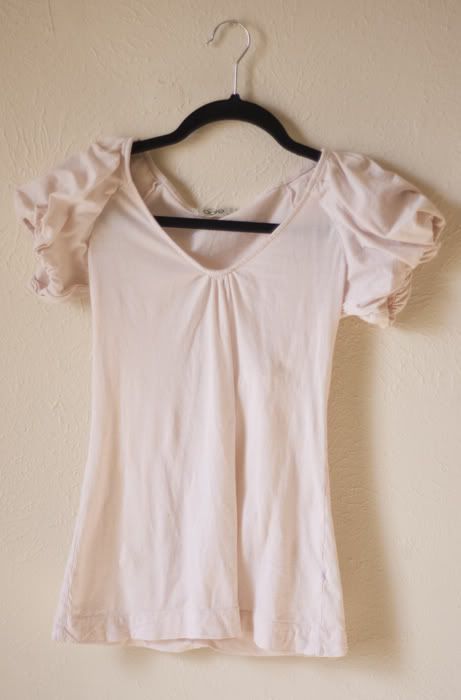 BCBG Max Azria "Jennifer" brown plaid blazer - $30 - XXS

This blazer has a great fit, and I wore it a TON my freshman year of college. Unfortunately, I haven't gotten much use out of it since then. It is not lined, meaning it is a spring/wear-to-work jacket, made out of 97% cotton and 3% spandex, so it stretches for a close fit, but doesn't make you sweat the way polyester would! Looks great with jeans and a light blue/off white button-down. You can see more information on this page at Bluefly.

Shoes
Seychelles leather black flower pumps - $33 - 8

I purchased these beautiful leather pumps some years ago from Nordstrom, and I just don't get much use out of them anymore. They are extremely comfortable - the insole and upper leather is very soft. On the toe of the shoes are leather flower & leaf detailing (DETAIL PHOTO), and there is stitch detailing along the side. Stacked wooden heels are approximately 3.5" high, and platform is .5" high. Will be shipped in the original box.

These are in great condition but there is some wear along the shoes. See the detail photo above and here, where there is wear along the toes and heel (the leather is aged a bit). Although these are old, they are pretty heavy, and I anticipate shipping will be high, so I'm putting them over $30. I am willing to negotiate, though.